News
Happy Easter!
The spring is in the full swing! Time to plan you summer parties and teambuilding events!
Autumn and winter news
Summer swept by almost imperceptibly :) Business activity has resumed and ... the majority of our corporate clients has already started thinking about the New Year's parties. Have you made your plans? Also the list of restaurants is significantly updated - check it out!
Spring and summer news
It's a busy period of spring exhibitions now, and our company is organizing catering and other services for the stands of our clients at the exhibitions "Sviaz-Expocomm" and "Metalloobrabotka". But the summer is on its way and with it comes the time for ship cruises, summer teambuildings and corporate BBQ parties. If your company plans a summer event for its employers or customers - let us make you an offer, and we will do our best to nicely surprise you with our price/quality ratio!
And finally, the sunny and warm weather has settled in Moscow. Everyday more and more cafes and restaurants are opening their summer terraces. We can recommend you nice places for your business dinners - see the Restaurants page.
Another New Year!
Winter is coming!
Dear friends!
Halloween and November 4th holidays are over. May we remind you that the next big holidays will be Christmas and New Year! To celebrabe it nicely and relaxed with your colleagues, we recomment to take an experienced event agency, who will safe your money, time and nerves in organizing of your corporate party. We are always ready to help you! :)
The summer in full blossom
The summer is coming to its top. Don't forget that a summer season is the best time for trainings and seminars on the ships or outdoors, which can be combined with BBQ and team-building program
. It will be the best motivation for whose who is not on vacation! We can find the most suitable ship or beach for your company, and organize the most pleasant and sufficient event for you and your colleagues.
Also we have new gourmet restaurants in our list: Glen Bailys sushi-bistro "Curfish" and international restaurant "45th Parallel" with amaising terrace overviewing the Tsvetnoy Bulevard.
.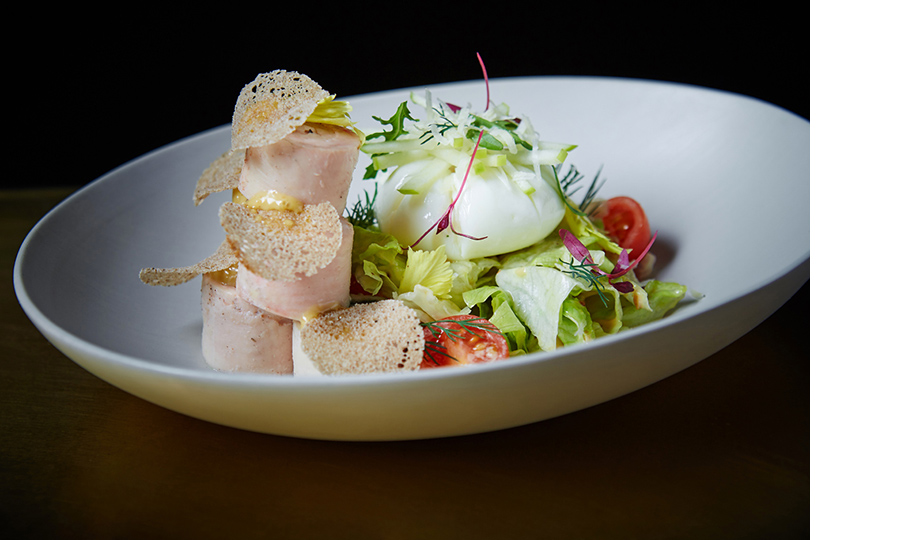 Spring has arrived, summer will follow
Best regards to all of you for the arrived spring, and best congratulations for ladies for the International Women's Day! We wish you all to blossom and flourish!
Chinese/Lunar New Year is approaching!
Our best congratulations with the arrival of the Year of
Red Fire Monkey
by Chinese calender!
The new year promises to be bright, filled with fiery events, light and fun-filled. We wish it brings us all the luck and prosperity! Let's do it together :)
Merry Christmas and Happy New Year!
Ladies and gentlemen, dear friends!
As a festive season is just few days away, may we wish you a successful end of 2015 and happy holidays!
See you in the new year 2016!
100 days until the New Year!
Hard to believe but really there are less then 100 days left before this year's end, and our company has begun the preparation for the corporativeChristmas and New Year parties. New ideas, new menues, new places - see soon on our site!
Peace, labor, May!
Dear customers and partners, we congratulate you with the final arrival of warm weather and May celebrations!
Join us at the open-air BBQs and summer teambuilding events!
Chinese New Year
Congratulations to everbody with the coming Year of Goat/Sheep on February 19 , due to the Chinese lunar calender! We hope that it will bring a big success to our Asian projects, and wish you all prosperity, happiness and new achievments!
Merry Christmas and Happy New Year!
While all of us are joyfully anticipating upcoming holidays, we wish you to meet them happily with your family and friends, to enter the New Year with new hopes and dreams. Let all the insults and discontents stay in past and be ready to meet new horizons and discoveries.
Global Cross-Border E-Commerce Forum in China
From 10th till 17th of November in Wuhan (China) the Global Cross-Border E-Commerce Forum will take place, with participation of Chinese businessmen and with a visit to the headquartes of Alibaba (world's biggest internet retailer) in Hangzhou.
We are entitled to form an international delegation to this most-interesting event. Participants of the Forum will get excellent contacts for a future co-operation in a wide variety of businesses, including government officials and reps from China Ministry of Commerce.
For further details and program of the trip, please, call (495) 7488588 or mail to elena.shipova@inmes.ru.
Discovery of possibilities in South China
From September 10 to 16 in Guilin (South China) will take place the International Forum for Healthcare Services Industry Innovation Development and International Health Tourism Industry Investment Development and Resource Cooperation Conference.
Well-known Chinese Enterprises and Industrial Elites together with local authorities chefs will welcome international participants.
We are entitled to form an international delegation to take part in this voyage of discovery. Participants of the Forum will discover the huge potencial of South China for healthcare and longevity services, and will get excellent contacts for a future co-operation in a wide variety of businesses: from real estate development to the medical services, from tourism to the investments.
For further details and program of the trip, please, call (495) 7488588 or mail to elena.shipova@inmes.ru
Summer BBQ is approaching!
Dear customers and partners, we want to rejoice with you the beginning of warm and sunny weather, and with the opening of the outdoor event`s season! Company anniversary or team building event is ideal cause to spend a day outside, enjoying good BBQ and entertainment.
We are always happy to help you with the organization of such events, for that we have a great BBQ menu and lots of entertainment programs plus all the rest that will make your day interesting and fun-filled!
Spring is in the air!
Our congrats to all, and especially to women, with the coming spring and its most warm and tender holiday - International Women Day 8th of March!
The spring is the time to refresh, to open new horizons and to present yourselves from the new, better sides.
We hope that you'll think of us while preparing your presentations, conferences and exhibitions, and we'd help you to shine with a new twist!
Chinese New Year!
Sincerely wish you happy holidays and all wishes come true!
Alles Beste zum Jahr des blauen Pferdes!
Искренне поздравляем с праздником и желаем всего самого наилучшего!
衷心祝愿您节日快乐,心想事成!
At the end of the year.
Dear Clients and Partners, the end of 2013 is coming and we wish you a Merry Christmas and Happy New Year! Let the Blue Horse - a symbol of the coming year – rides you quickly and smoothly to success and new achievements! Looking forward to seeing you in the New 2014 Year!
The 8th Russia-Singapore Business Forum
On the 23 - 26 of September the 8th Russia-Singapore Business Forum (RSBF) was held in Singapore. We were pleased to meet with our partners and colleagues again. It was very gratifying to see that interest for the forum is growing year by year. I.N.M.E.S. company has very strongly supported Michael Tay, RSBF. And we also have been organizing special VIP event on the yacht "Asian Lady" from Brian Chang (Vostok Offshore Pte. Ltd).
On preparation for RSBF 2013
Since 2006 I.N.M.E.S. is the only commercial company among official supporting organisations of the Russia-Singapore Business Forum. We are very proud of this mission, so we do our best to help our Partners in achieving their goals at RSBF and to make their stay in Singapore comfortable. This year on 23-26 of September the 8th RSBF will be held in Singapore and we fully assist. If you are interested in participation, sponsorship or any other information about RSBF 2013, please don't hesitate to contact us.
Participation in St-Pete's Economic Forum
On June 22, we took part in the Business Forum Russia-ASEAN scheduled inside the SPIEF (St-Petersburg International Economic Forum). The highest level of the organization of the Forum and side events made a very positive impression. All hopes are that in the next years the Forum will keep and grow as an integral part of SPIEF. We will definitely use this experience and new contacts for the ongoing preparation of the Russian-Singapore Business Forum this September (
http://rsbf.org.sg
)
.
How to motivate your employees?
We have started a cooperation with the business hotel "Borodino", which is perfect for conferences, press releases and business dinners with a moderate budget.
Also we would like to remind you that the summer season is a perfect time to have outdoors trainings for your staff, which can be complemented with a barbecue or team building program.
We are always happy to help you organize useful and pleasant activities for you and your colleagues.
Spring news
Dear ladies, on the eve of the most important spring day - Women`s day - we want wish you happiness, beauty and peace of mind!
You should be aware that new restaurants are opened in Moscow with the coming of spring, which are ideally suited for the celebrations and business dinners. One of them is the renovated restaurant "Shinok". Now it's not the cottage style of Gogol's "Evenings on a Farm near Dikanka" restaurant but trendy loft, full of air and light, with a spacious atrium, where you can see cow, peacocks, pheasants, chickens and a giant rabbit. Those who like Ukrainian cuisine will definitely enjoy their dishes, which will be complemented with unusual atmosphere.
For more relaxing and romantic setting we offer the double-decked boat restaurant "Chaika", moored at the pier Krasnopresnenskaya Emb (close to Crowne Plaza hotel). The interior is divided into three main halls and seven VIP-rooms, designed for different number of guests. It offers panoramic views of the Moskva River and the hotel "Ukraine". One of the rooms has a sofa area, the other has an open kitchen where you can admire the skills of the Korean and/or Italian chef. Restaurant is ready to pamper guests with delightful dishes of Pan-Asian, Italian, Russian and European cuisine as well as please with the best musical hits.
For all your needs to book tables and banquet facilities, please call:
8 (495) 748 85 88/8 (925) 748 85 88
or visit our web site:
www.inmes.ru
Trip to Western Australia
The start of new year we spent in the fantastic, nice and interesting journey to West Australia, exchanging our event organizing experience with local colleagues.
The flight was provided by our partner Emirates - special thanks for Irina Boewa - partly on the newest A380 airbus, which provides incredible level of comfort and service for the First Class travellers. Since the January 7, a special Emirates A380 terminal in Dubai is designated for these superliners, with separate floors (and gates) designated for Economy and Business+First classes.
We could enjoy the whole beauty of nearly untouched West Australian nature due to traveling with a Maui motorhome (rented by THL company, manager - Karin Millea). This way of traveling (plus the navigator) makes you absolutely free in your routing and self-contained with all comfort and modern amenities.
But it was on the Dave and Jeanette's Greenfield farm in Albany (oldest town and port of the state) where we met the real Australian hospitality!
Gorgeous secluded beaches, picturesque mountain ranges (not very high, easy climbable for everyone, but with amazing rock formations), majestic eucalyptus forests with giant Kari and red timber trees, vineyards with cosy little wineries where you can taste their best wines, eco and bio-products, honey and olive oils, kangaroos grazing near your picnic spot at sunset, clearest air filled with aromas of ocean, eucalyptuses and flowers - what can be better. And in any national park one can easily and comfortably organize a seminar or training for any company with obligatory Aussie Barbie (Australian barbeque). Wineries, on their turn, are often organizing art festivals and jazz/rock/blues concerts. If you got interested, we will be more than happy to share our knowledge and experience about this unique region!
Merry Christmas and Happy New Year!
Dear Customers and Partners, we would like to say we are very proud of our partnership and cooperation. We wish you Merry Christmas and Happy New Year! Let the Water Snake – the symbol of the next year according to the Eastern horoscope – bring you new experience, pleasant and useful acquaintances and accomplishment of your plans! Looking forward to see you next year.
Business Autumn
Autumn means celebration in Moscow: company parties, openings, conferences, business dinners with clients and colleagues.
If you need a really special event, which fits your company's image - come to I.N.M.E.S.!
We will organize it on the highest level and to your full satisfaction.
Our name stands for professional quality!
Getting Ready for RSBF
We are getting ready for

Russia-Singapore Business Forum

that takes place on 24-27 of September 2012. We are honoured to be the only commercial company among official supporting organisations of the Forum. We fully assist our Partners in achieving their goals at RSBF and make their stay in Singapore the most comfortable one. If you are interested in participation, sponsorship or any other information about RSBF 2012, please do not hesitate to contact us.
About RSBF:
Russia-Singapore Business Forum is currently a complex and sustainable platform forging B2B connections, launching business projects and uniting Russia/CIS and Singapore/Asia
.
RSBF provides ample opportunities for fruitful business-state dialogue and getting tangible results. Its strategic partners are Troika Dialog and Sberbank and it is visited by high-ranking politicians and businessmen, such as German Gref, Igor Shuvalov, Ruben Vardanyan, Victor Vekselberg, Oleg Deripaska, Sergey Sobyanin and others. The Forum is largely covered by international and local media (BBC, Dow Jones, Reuters, CCTV).
Winning you client at lunch
Discussing business issues at lunch or dinner has a number of advantages. Still, you need to use them wisely. We'd like to share our remarks on this:
Relaxed surrounding and delicious meal makes people more friendly, talkative and compliant. Use this moment to share intentions and persuade your partner.
The outcome of business meetings largely depends on the venue: the quality of the service, the food and the ambiance. Choosing a proper place can add a lot to your image. It is always better to consider your partner's taste. Good choices for this summer will be:

Demanding guests will be fully satisfied with Café Manon, one of Andrey Dellos's projects (the others include Café Pushkin, Turandot etc). Its picturesque terrace overlooking the Moscow River will charm anyone.
Experienced restaurant visitors should see a new project of Kalina Bar -

Kalina

Café with beautiful panoramic view and regular celebrities.
The best place to hang out casually with a glass of beer and to watch football is Sukharevka BEER.
In case your company pays the bill, remember to point out to your partner that these expenses are made regardless the dinner outcome and do not oblige him to anything. Still, it would be better not to insist. Such approach will show that your company is both caring and honest.
Feeling the balance between business and informal conversation is another tricky part. Some people prefer to get down to business at once. Others are willing to chat. A little observation will help you understand that. Finally, consider these meetings as the opportunity to get to know your partner better and deal with business matters more efficiently.
P.S. We will be happy to get your ideas on the subject.
Summer terraces opening in Moscow
Dear Friends, the beginning of May in Russia is marked by long holidays. We hope you will fully enjoy them, as the fine weather has finally arrived in Moscow. Our recommendation is to visit summer terraces that are opening in so many restaurants. The best places to go are legendary Parisienne, Kalina Bar with its terrific view on Moscow, exquisite Villa Rosa, charming NOA and fashionable Manon Cafe (on the pic.)
Have a lot of unforgettable warm evenings!
Georgian Restaurant on Noviy Arbat
A Georgian restaurant Gotinaza is just near Noviy Arbat. It perfectly combines exquisite interior and delicious Georgian and Italian food.
The restaurant has 4 halls on three floors:
cozy bright Italian Yard with glass ceiling, panoramic windows and abundant vegetation (sitting 100 pers. with a stage and a piano);
luxurious hall Shah is manually painted and stands out for its stained-glass windows (sitting 20 pers.);
comfortable Banquet Hall (sitting 40 pers.);
sophisticated VIP-room with LCD-screens and karaoke system (sitting 10 pers.).
During the evening you can listen to great bands playing live music there.
Check the place yourself and enjoy its unique ambiance and cuisine.
Happy Women's Day!
A symbol of modesty and mercy,
Healing for the whole of humanity,
Gentle her touch, so her words,
Bless the woman
for her powers!
Restaurant news
Eventful Moscow life makes it difficult to keep up with all the changes of its restaurant world. That's why we decided to put together the biggest news of our partners:
Pan-Asian restaurant NABI moved to Prechistenskaya Embankment, the same building with Beefbar (another Restaurant Syndicate project).
In turn, Beefbar, widely known among gourmets, renovated its beautiful interior (see photo). Its ambience is just perfect for tasting delicious meat and enjoying the Moscow-river view.
Goodman steak-house chain opened a new restaurant on Komsomolsky Prospect. It is the first place in Russia to cook steaks using dry age technology, which makes the taste richer.
Roni, a gastronomic Asian pub, has won Best Moscow Restaurant 2011 for its fusion cuisine. This Arcady Novikov's place on Petrovka Street combines high quality food and reasonable prices.
Finally, the Pancake week is over, and the restaurants introduce their Lenten menu for the next 7 weeks.
New Mexican Restaurant in Moscow
Casa Agave
, a new Mexican Restaurant & Tequila Bar, had an official opening party last Saturday, on January 28. Everything inside the restaurant is authentic: the furniture, the interior details and even the floor were specially brought from Mexico. Its original and colorful surrounding is created by maracas and ethnic pictures, Lady of Guadalupe's sculpture and clay plates. The national cuisine from the Chef Pedro Martinez Marquez is abundant and diverse, but affordable. The bar offers more than 20 varieties of Tequila.
Casa Agave is our good partner. The January InterNations Event with 350 guests took place here. The event turned out to be very friendly and cheerful due to Mexican food, various drinks, raffle with great prizes and very personal enthusiastic and witty speach of Mexican Ambassador Alfredo Perez Bravo.
We invite you to both Casa Agave and InterNations parties given every month!
Season's Greeting
Dear Friends,
Another year is ending up. Its last part was eventful for our company, as we were absorbed in making best events for our dear Clients. Now, when all the tasks are fulfilled and the Clients are happy, we can relax and get ready for the holidays. We hope your Christmas, New Year and the whole winterval will be enjoyable and refreshing.
I.N.M.E.S. team will be very glad to see their Clients, Partners and just Friends recreated and inspired for new projects in 2012.
The most important business forum with our participation as official supporting organization!
The Russia-Singapore Business Forum (RSBF) 2011 has successfully finished. RSBF has took place in the world-famous Marina Bay Sands Hotel from 25th to 28th of September 2011. The opening of the Forum was held, per tradition, in conjunction with the final race of the Formula 1 Singapore - the only night city race in the world - on the open terrace 200 m above the sea level! Great business networking, and absolute the best marketing opportunities were offered to participants, which included Herman Gref, Ruben Vardanian and many other top business elite from Russia, CIS and Asia. The founder of the modern Singapore - Mr. Lee Kuan Yew - has given an exclusive Q&A session for the delegates, sharing his wisdom and visions. It was again one of the top events in never-sleeping Singapore!
Hope to see you there next year!
Summer is on its way!
It's a busy period of spring exhibitions now, and our company is organizing catering and other services for the stands of our clients at the exhibitions "TransRussia", "Sviaz-Expocomm" and "Metalloobrabotka". But the summer is on its way and with it comes the time for ship cruises, summer teambuildings and corporate BBQ parties. If your company plans a summer event for its employers or customers - let us make you an offer, and we will do our best to nicely surprise you with a Volume for Money deal!
Happy Easter!
Christ is risen!

Rejoice, O ye people, let's share the happy spirit!
Break your fast on the healthy way in our recommended restaurants!
The restaurant "Oblomov" lay a traditional "Passover" table and will entertain its guests with cakes, painted eggs and Paskha.
For younger guests on weekends where is an animator and a playground.
Restaurant BISTROT invites you to celebrate Easter in Italian style.
During the Easter week the chef will treat you and your family with Italian Easter cakes and painted quail eggs.
The restaurant's menu is full with delicious Italian delicacies, which were lacking during the Lent.

And the most delicious steaks are awaiting you in restaurants "T-Bone," Chicago Prime and 21 Prime - each with their own specialties!
Happy Women's Day!
Dear Ladies! Our best congratulations with this wonderful spring holiday - 8th of March! We wish you all love, joy, romantic mood, beauty and happiness!
New year - new restaurants
The last corporate New Year party had happened, and the daily business life came to its full speed.
Our restaurant list has enriched itself with 8 new outlets of "
Restaurant Syndicate
", including such popular places as "Bistro", "Beefbar" and "Golden". Check it out!
V Russian-Singapore Business Forum took place in Singapore from 26th to 29th of September
V Russian-Singapore Business Forum took place in Singapore from
26th to 29th of September
- the most successful B2B
event between Russia and Asian-Pacific region, as per President D.A. Medvedev.
Fantastic gala-reception, dedicated to the Forum's opening,
was held 200 m above the sea level at the terrace of the fresh opened
SkyPark of the Marina Bay Sands Hotel, from there the delegates could
observe the final race of the Formula 1 Singapore - the only night
race of F1 in the world. I.N.M.E.S. was represented by 2 delegates
and, as usual, took very active part in the Forum's program.